Where Do We Go From Here?

2021
The
Project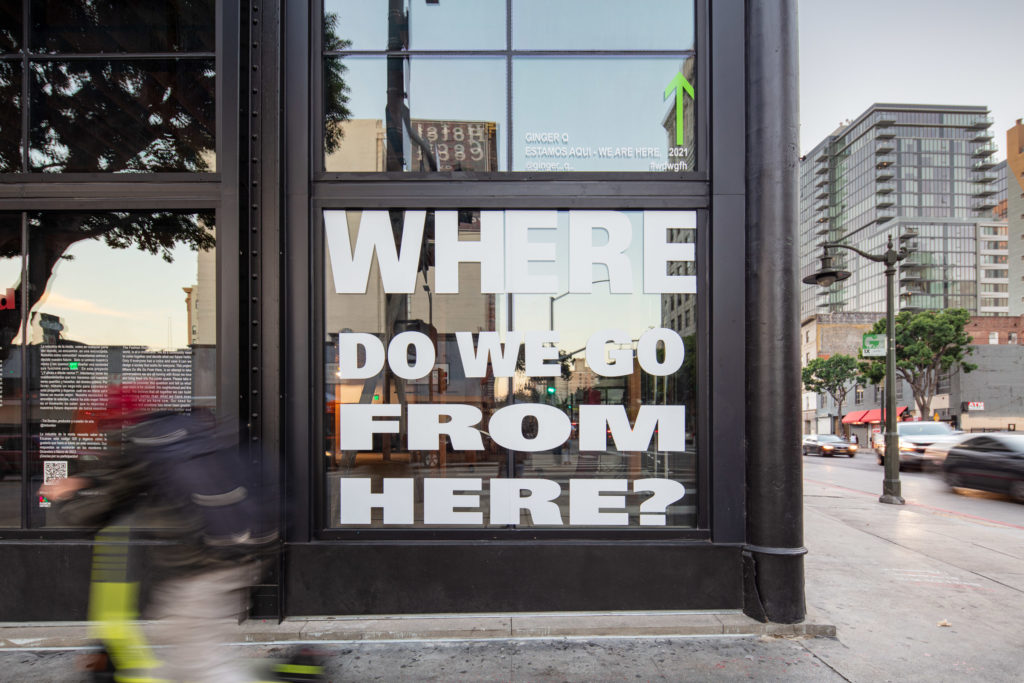 In October 2021, Tre Borden /Co in partnership with the LA Fashion District and Urban Offerings launched Where Do We Go From Here? an installation that asks passerby to envision what the future holds and their role in making it a reality.
The last two years have been marked by unprecedented upheaval and a long overdue reexamination of how we have been living.  Many of us have seen systems not meant for us exposed as such and are ready for a new future. What the future is remains to be seen and it is so important for people in community to engage with one another to envision this new direction collectively.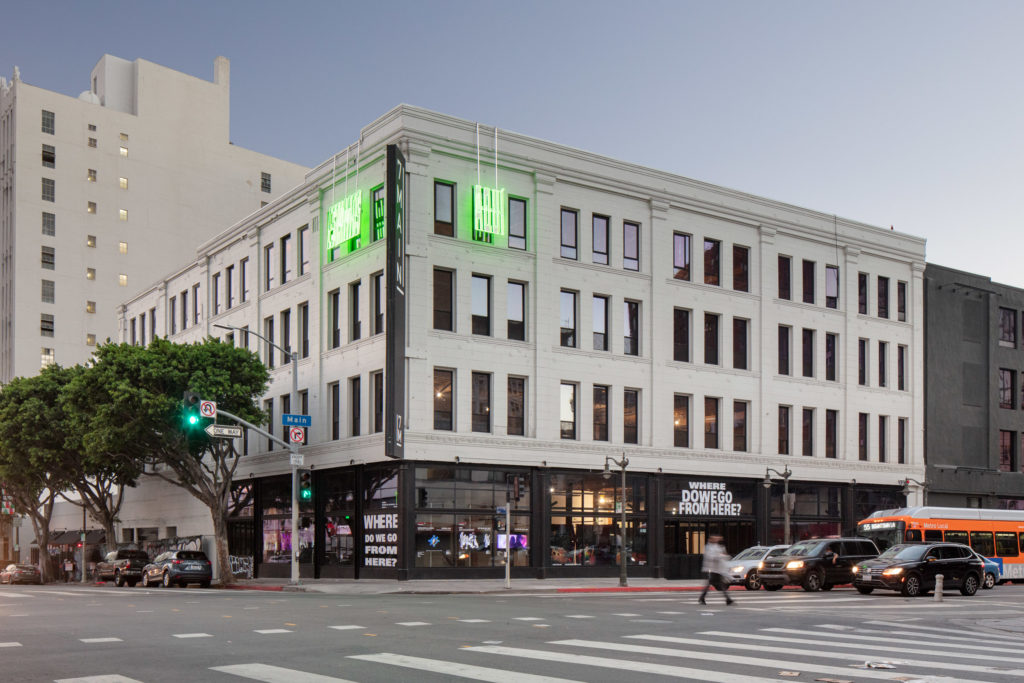 Where Do We Go From Here? is a series of installations from artists who interrogate this question personally with an eye toward the voices who have shaped the past, the present and what new voices are required to construct a compelling and inclusive future.The site of the project is downtown at the former Dearden's Furniture flagship on 7th and Main St in the center of LA's Fashion District. This intersection, which sees so many passerby from all walks of life pass by every day, is a perfect location to engage people on this question.
The furniture store's legacy as a political and economic lifeline to the immigrant communities of LA is referenced in Ginger Q's piece Estamos Aqui/We Are Here which adorns the building with a Spanish phrase acknowledging Latinx and immigrant resilience and continued visibility.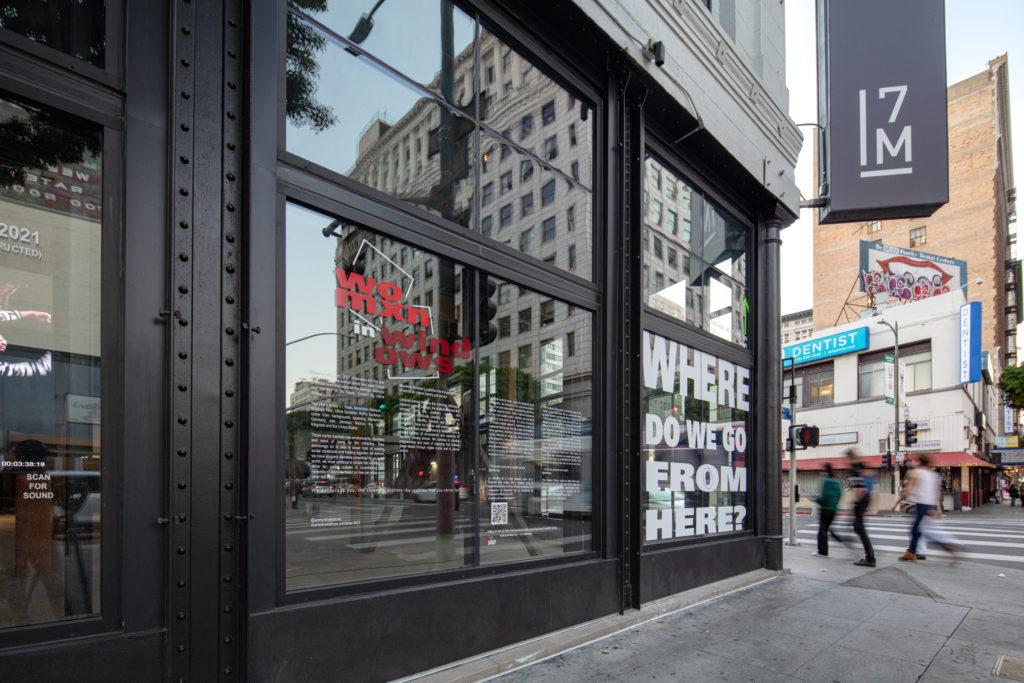 Womxn in Windows, curated and produced annually by architect and artist Zehra Ahmed, offers passerby a chance to view video artwork from womxn identified artists of color who use moving and still images to interrogate whose voices should steer our thinking about what comes next.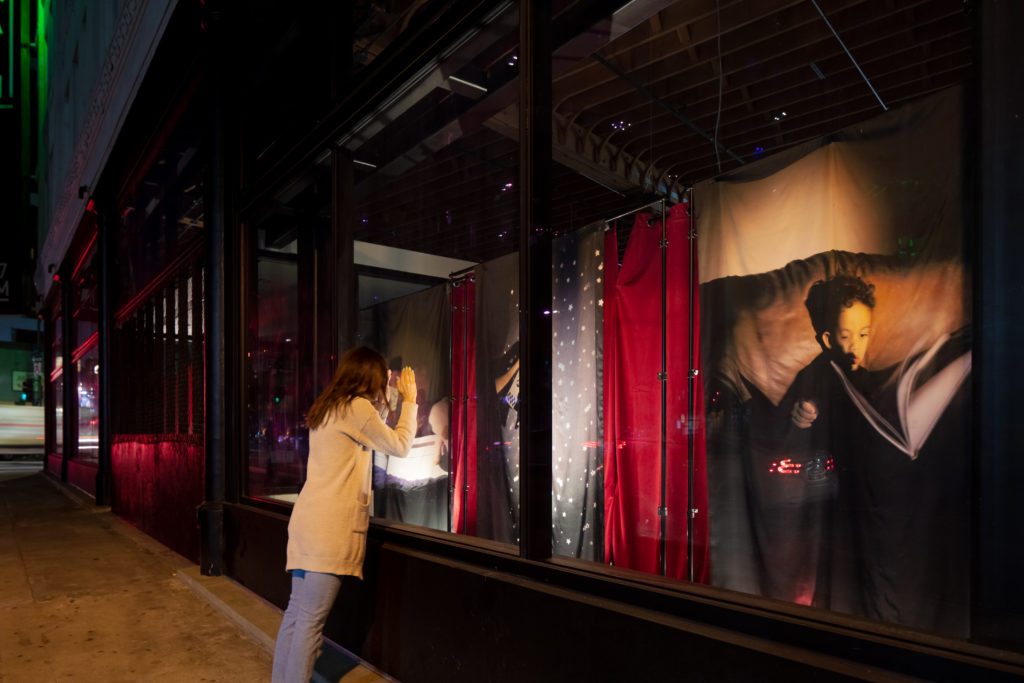 Janna Ireland's personal and poignant photo series How Big Is the Earth? is a meditation on youthful curiosity and the still inspiring potential of the coming generation who must grapple with the choices we all make today.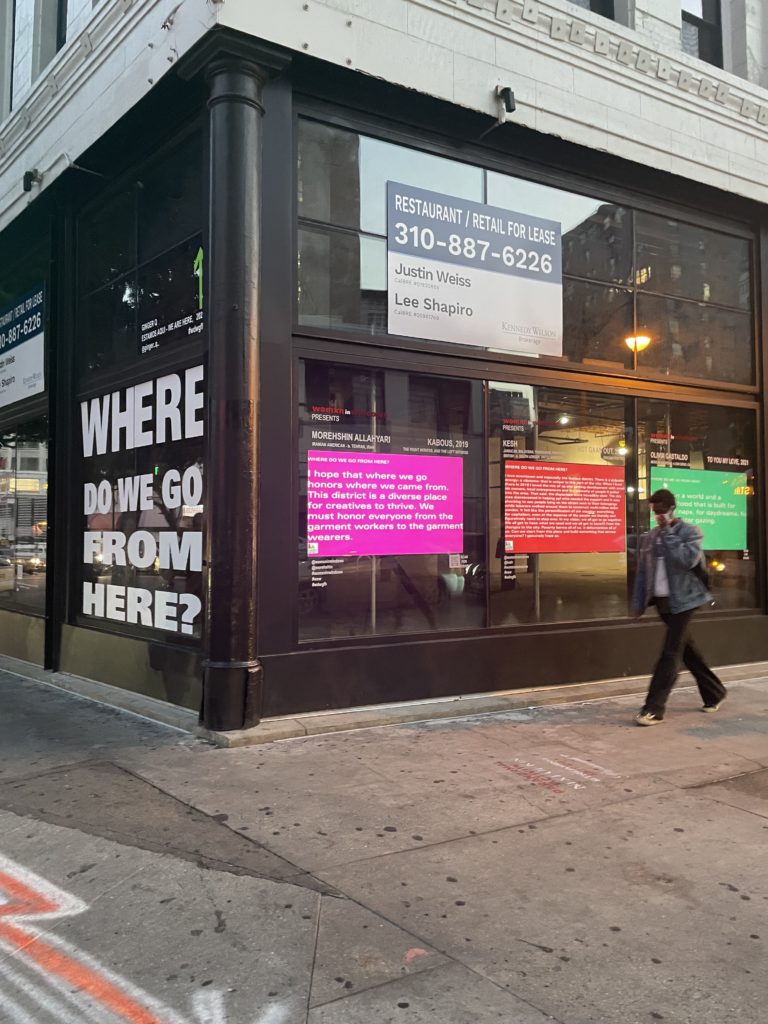 From November -15th to the installations close on March 1st people who walk by and anyone who is interested are encouraged to submit their answer to our title question. Answers will be displayed on the televisions on 7th and Main and will rotate throughout 2022.  To submit please take our survey here.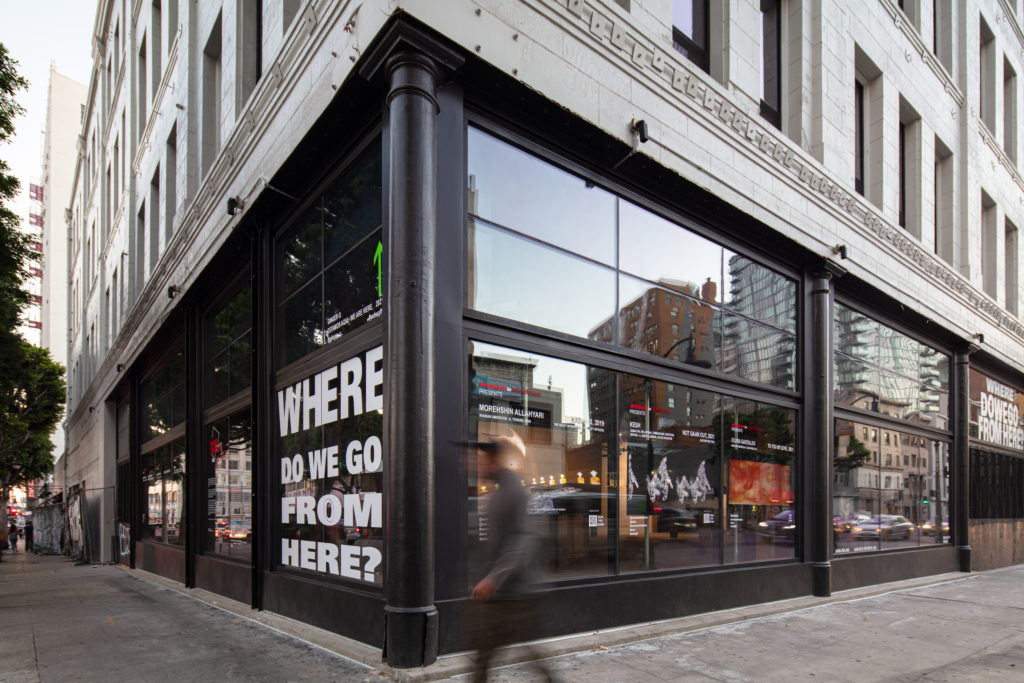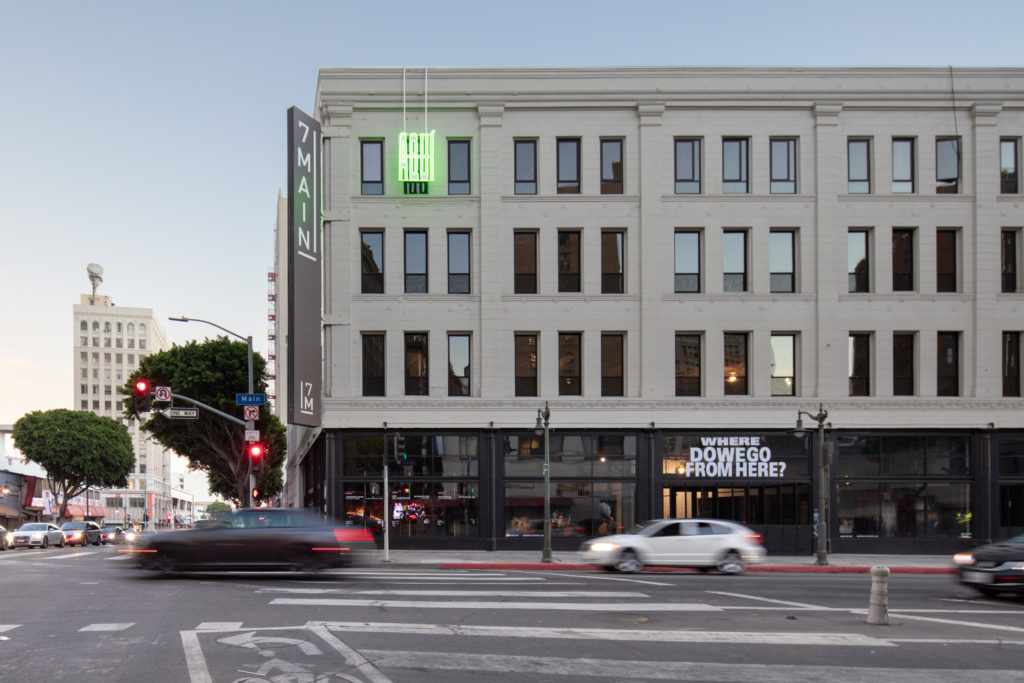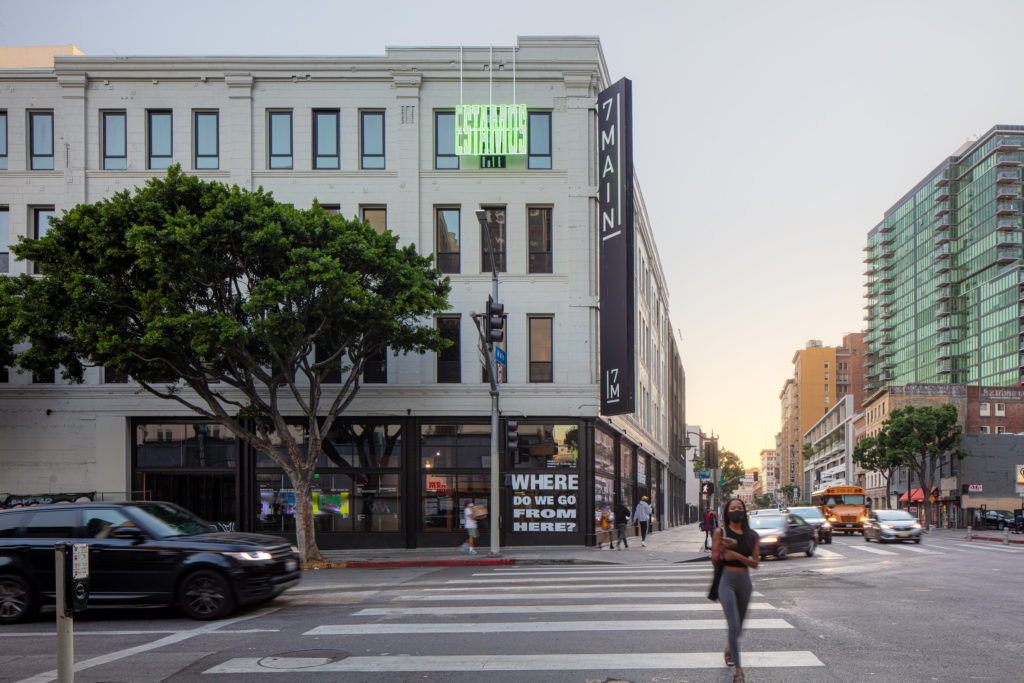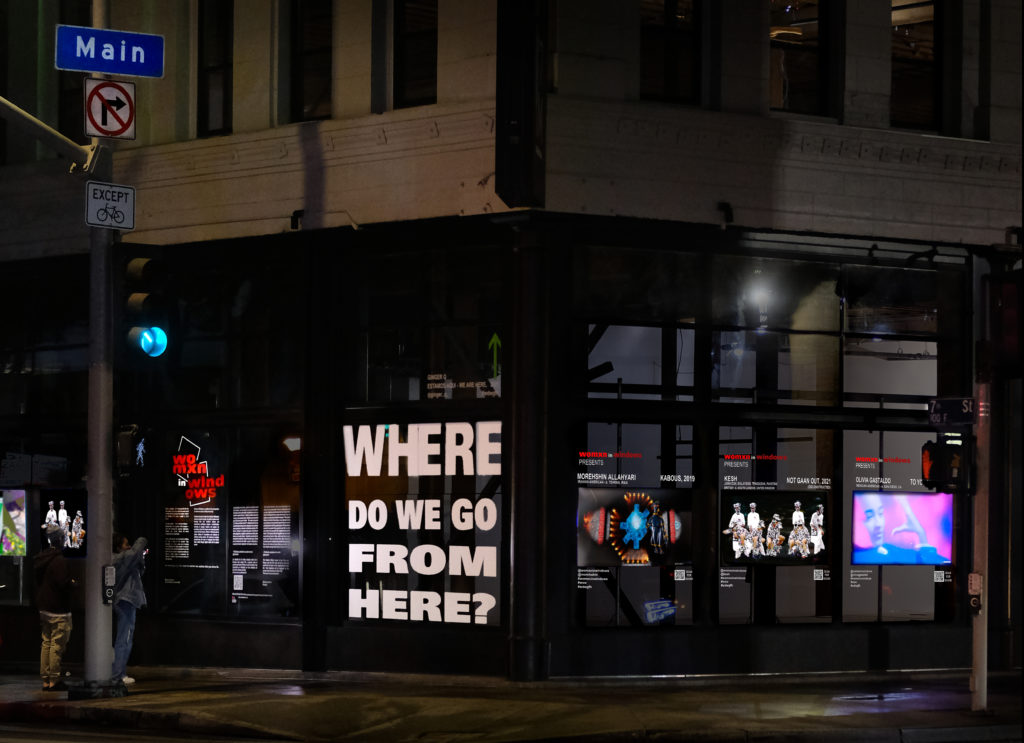 Role
Client
Key Collaborators
Urban Offerings LLC
Zehra Ahmed, Creator of Womxn in Windows
Janna Ireland
Ginger Q
Fun Fact
The location of the project is a 150,000 sq. ft. former furniture store called Dearden's. They were one of the only retailers who would extend credit to undocumented immigrants. During the amnesty period in the late 80s many immigrants used their receipts from Dearden's to prove residency and gain US citizenship. An amazing story of community and respect for your customers!