HOK LOS ANGELES Headquarters

2023
The
Project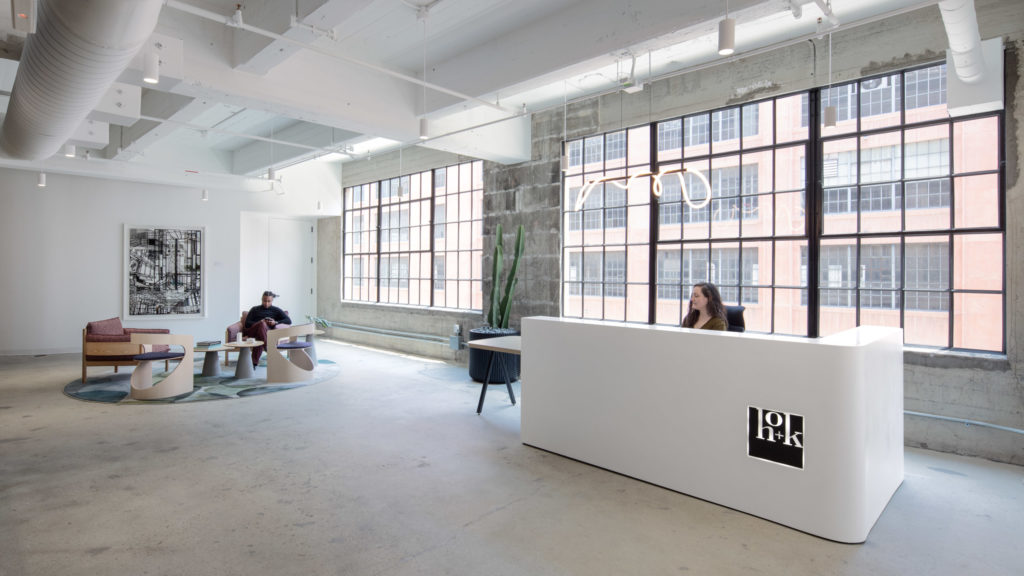 In 2022 Tre Borden /Co was hired to curate the artwork for HOK Architect's Los Angeles Studio.  The firm is celebrating 40 years in Los Angeles in 2023 and a bold move to downtown after 20+ years in Culver City.  We were hired to commission a permanent artwork to ground the office's main space and to launch a rotating artist wall in the lobby.
The new office, located in a historic loft space at The Row DTLA, is a light-filled flexible workspace and sites the office in the center of one of Los Angeles' most creative cultural districts.  Our vision was to use this move and dynamic space to build relationships with the artist community and showcase HOK's commitment to local talent and uplifting creative voices.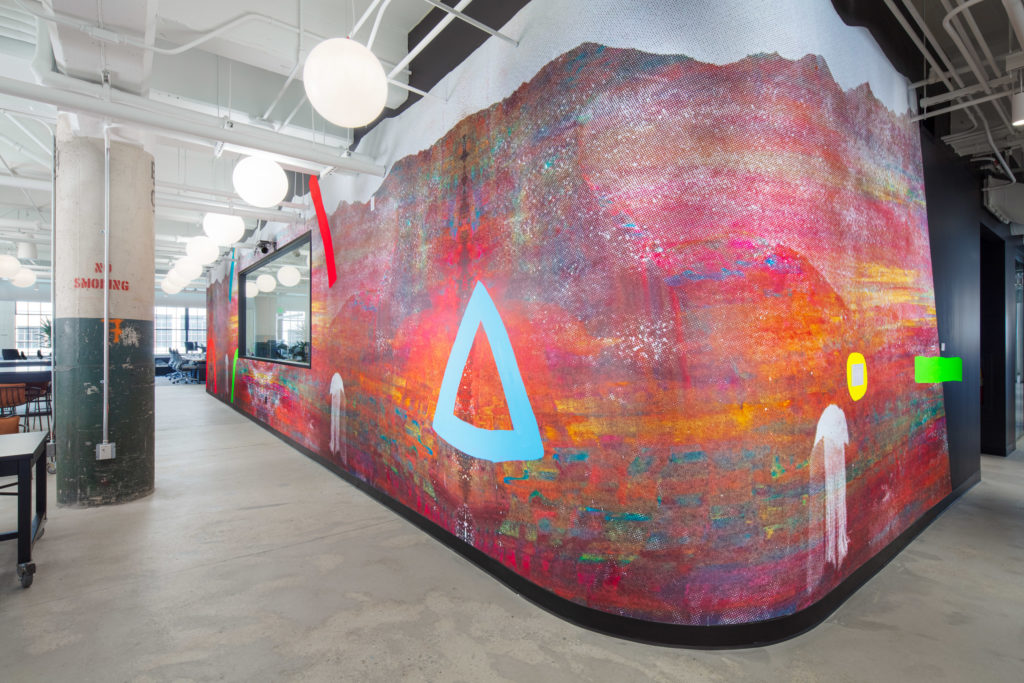 For the main social space we worked with artist Adee Roberson to create a wall wrap based on a screen printed image from her personal collection.  The wrap was then painted by Adee on site to add some pops of color and texture throughout the image.  The overall effect is immersive, beautiful and gives the space an intriguing backdrop for the many activities and gatherings in the office.  Adee has recently closed a show at the California African American Museum and derives much of her inspiration from black diasporic movement, familial archives and landscapes.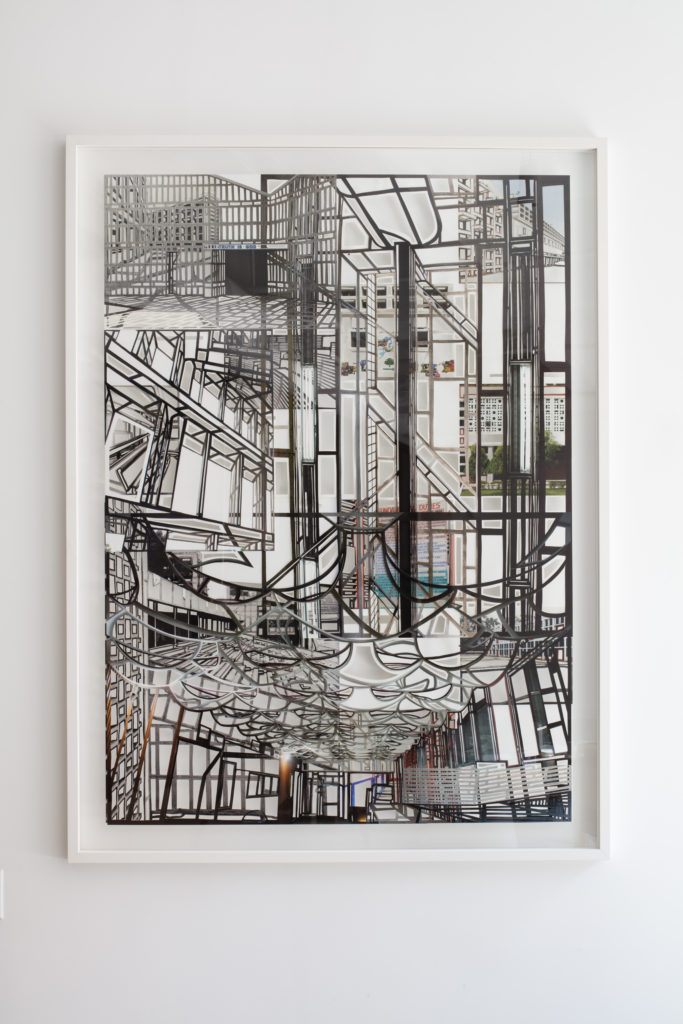 Soo Kim is the inaugural artist selected for a biannual rotating placement in the main entrance to the studio.  She is a longtime faculty member in the Photography department at Otis College of Arts & Design and her work practice consists of architectural photographs she intricately cuts, arranges and layers. Each final piece is a stunning and emotional mediation on space and how we interact with our built environment. Her piece is a perfect greeting for visitors and colleagues of the LA Studio.
This was a wonderful project and hopefully accelerates momentum for DTLA and the Arts District,  both hit very hard by the pandemic, while remaining the cherished home to many of LA's most promising creatives.
Client
HOK Architects Los Angeles Office
Role
Key Collaborators
Adee Roberson - Permanent Commission
Soo Kim - Inaugural Rotating Artist
HOK Design and Space Teams
Alignment
In the often white, male dominated world of architecture HOK's Los Angeles office stands out for their commitment to diversity and uplifting creative voices of color.
Architect Adaeze Cadet is the Design Principal for the LA studio, the first Black Woman to serve in that role ever globally and also services on the HOK Board.
Shortly before our unveiling the LA Studio was named the DIE midsize company of the year by the Los Angeles Business Journal.
Photo Credit
The always excellent Chad Davies of Davies Imaging Group.
Fun Fact
Adaeze and I grew up together in Sacramento, CA and once traveled all the way to Egypt as teens. A full circle moment to work together!