The
Project
In 2020 Tre Borden /Co was hired to curate the permanent art collection for MUSE, a reimagined biomedical research campus in the heart of majestic Torrey Pines in San Diego.  Initially a bio-medical lab seemed like a random place to be working on an art project,  but with the onset of the pandemic, which continues to underscore the importance of scientific discovery and its ability to save lives it was a remarkably relevant setting for artistic engagement.
When the client selected the winning proposals, after quite an extensive pool, the project also became an opportunity to work with some familiar faces in a new place all of whom I know are so dedicated to innovation, respect for nature and the potential of understanding life's building blocks.
When the MUSE campus opened in Summer 2021 visitors and resident employees were able to discover four incredible works each of which illustrate the patterns and principles that underpin life on this planet and how interconnected we all are with our surroundings.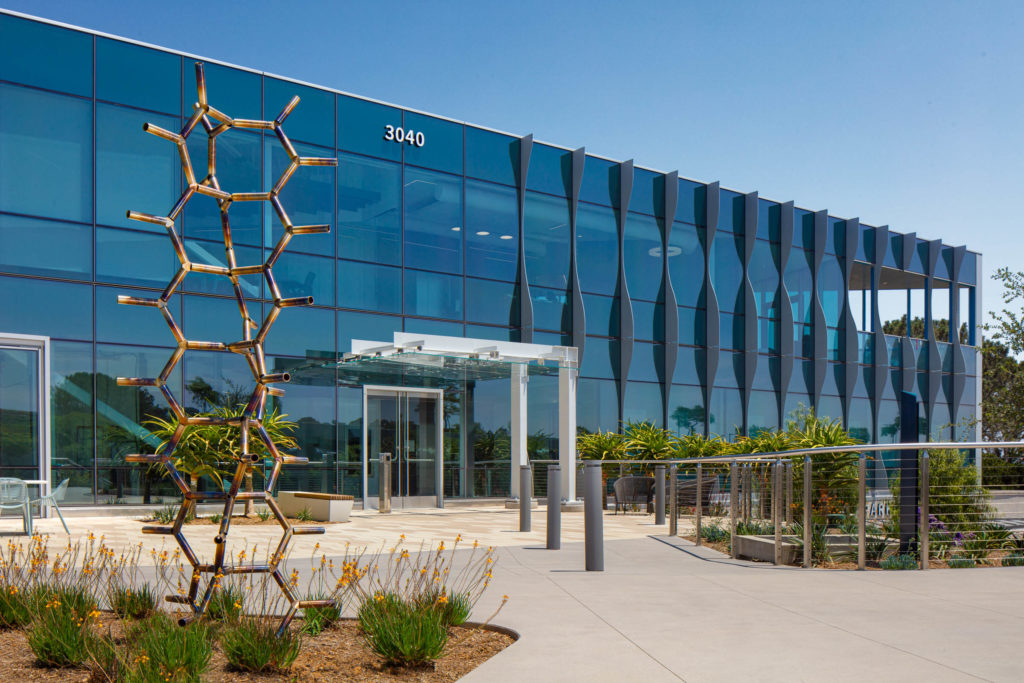 LUCA (Last Universal Common Ancestor), Dan Tran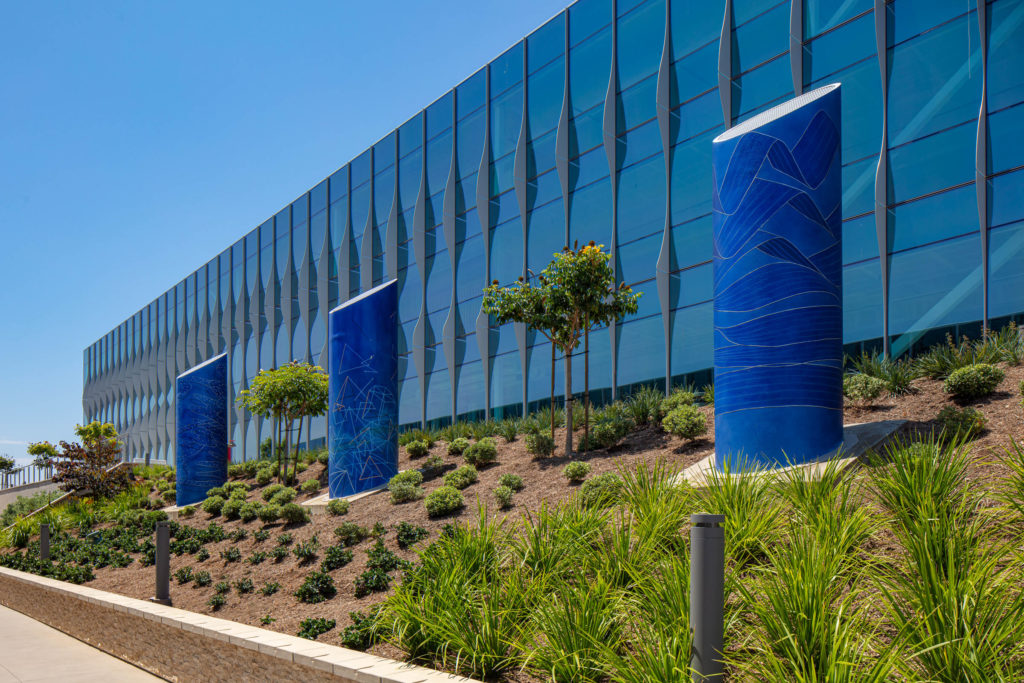 Client
Role
Date Completed
Location
Torrey Pines in La Jolla in north San Diego. The community is home to a breathtaking coastal reserve, UCSD and is a hub for the bio-medical and biotech industries.
Artists Commissioned
Thomas Ramey
Studio Tutto
Dan Tran
Check Out Nearby
In addition to the mesmerizing coastline and world-famous Torrey Pines golf course, there are a couple of worthwhile architectural gems down the street including the Salk Institute (zen perfection) and the Scripps Research campus.
Fun Fact
Our curatorial concept asked artists to respond to the twin influences of scientific discovery and principles represented by the research done at the site with the natural beauty of the surrounding area. You will see these in each of the artworks from the laws of Thermodynamics on the stacks murals, a flock of birds taking off, molecular architecture and the how connected and interlocking rings reflect the sky and surroundings above.